The Andy Warhol Museum
Agency: Dymun-Nelson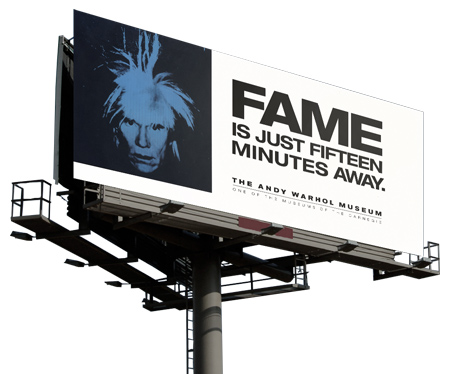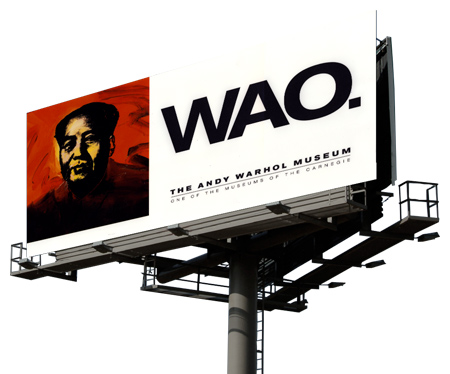 ---
BILLBOARD #1:
Fame is just fifteen minutes away.
BILLBOARD #2:
Wao.
---

Tarka Indian Kitchen
Agency: Wall-to-Wall Studios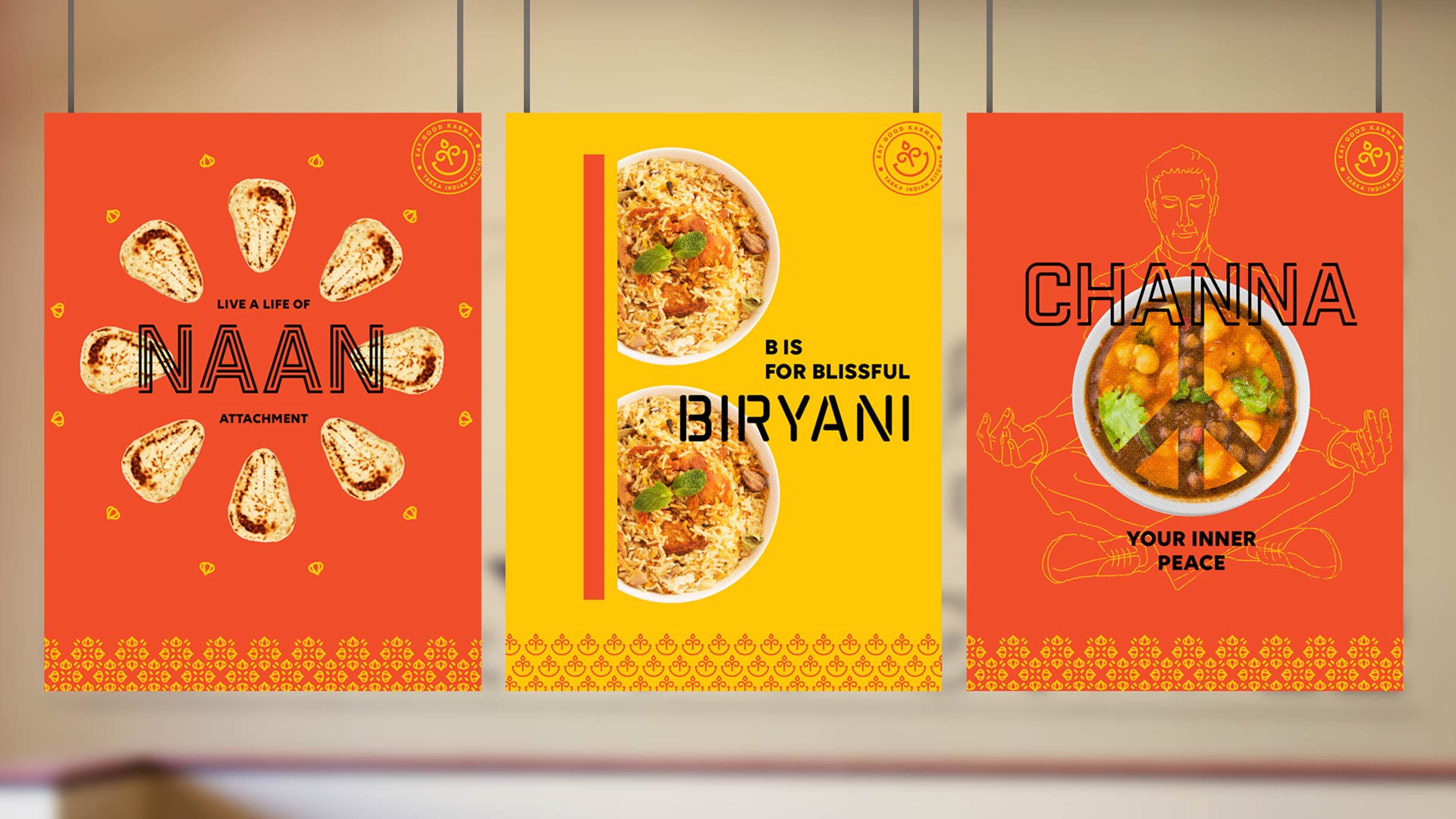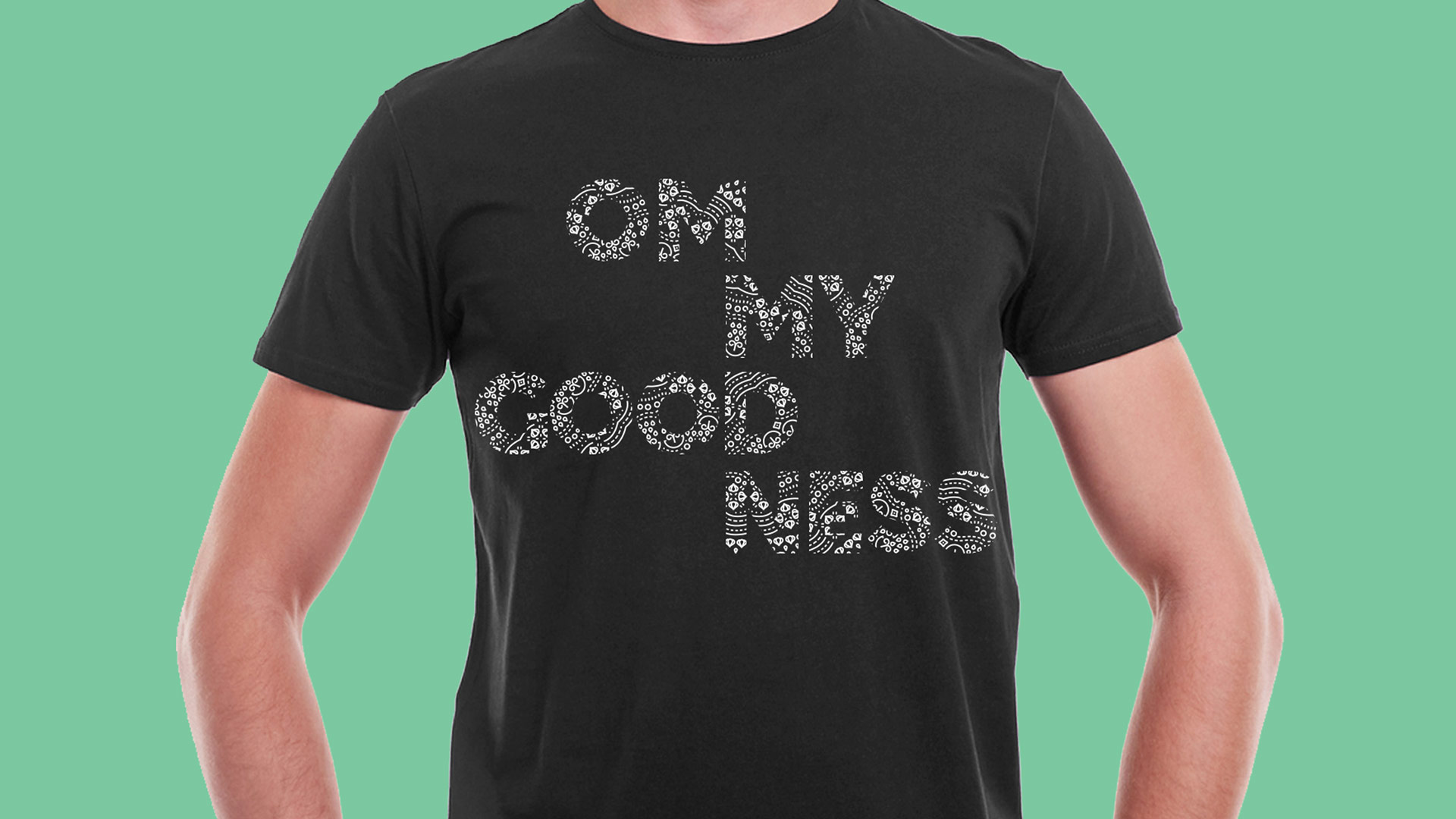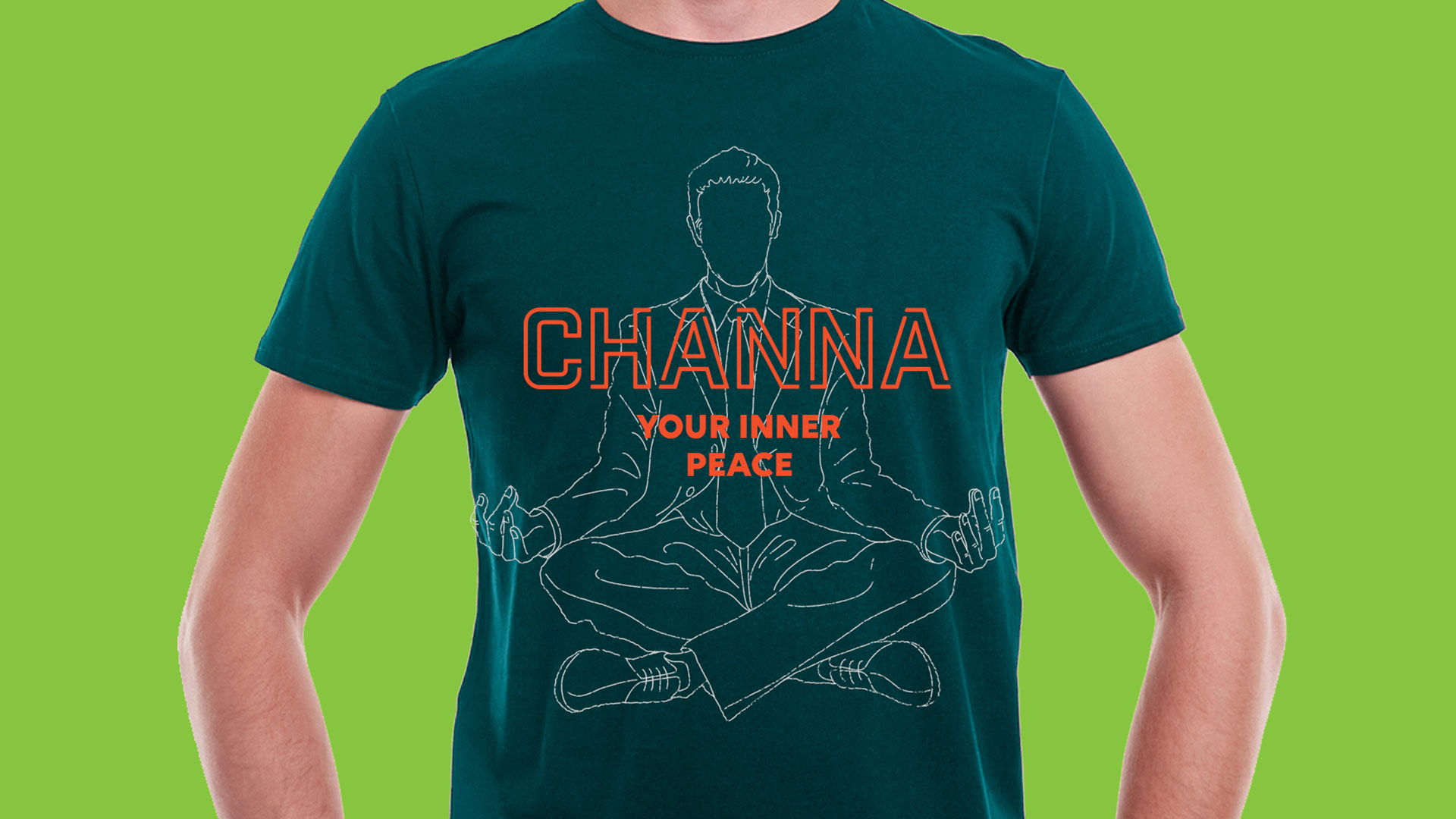 ---
FUN WITH WORDS (ON WALL, IN ADS/SOCIAL MEDIA):
EAT GOOD KARMA
OM MY GOODNESS
"TARKA" AS AN EVERYDAY WORD (STILL WITH AN UNDERSTANDING OF ITS INHERENT GOODNESS OF MEANING AS IN "POP", "SIZZLE" OR "HEAT/SPARK") SO IT FEELS LIKE WISE, SAGE SAYINGS BUT WITH WIT AND A SMILE
Be the tarka you want to see in the world.
Every cloud has a tarka lining.
Good things come to those who tarka.
To err is human, to tarka divine.
Tarka minds think alike.
Tarka is the best medicine.
One good tarka deserves another.
Make tarka not war.
(UNIQUE COMBINATION OF SPICES)
The Four Noble Tastes
(TO ACCOMPANY FOOD PHOTOGRAPHY OF DIFFERENT FEATURED DISHES)
Live a Life of Naan Attachment.
Embrace Your Inner Tikka.
Behold the Blissful Biryani.
Paneer and Dear to Your Heart.
Channa Your Inner Adventurer.
Enlighten your Tastebuds. (COULD BE ANYTHING)
---

Pennsylvania Tourism
Agency: Red House Communications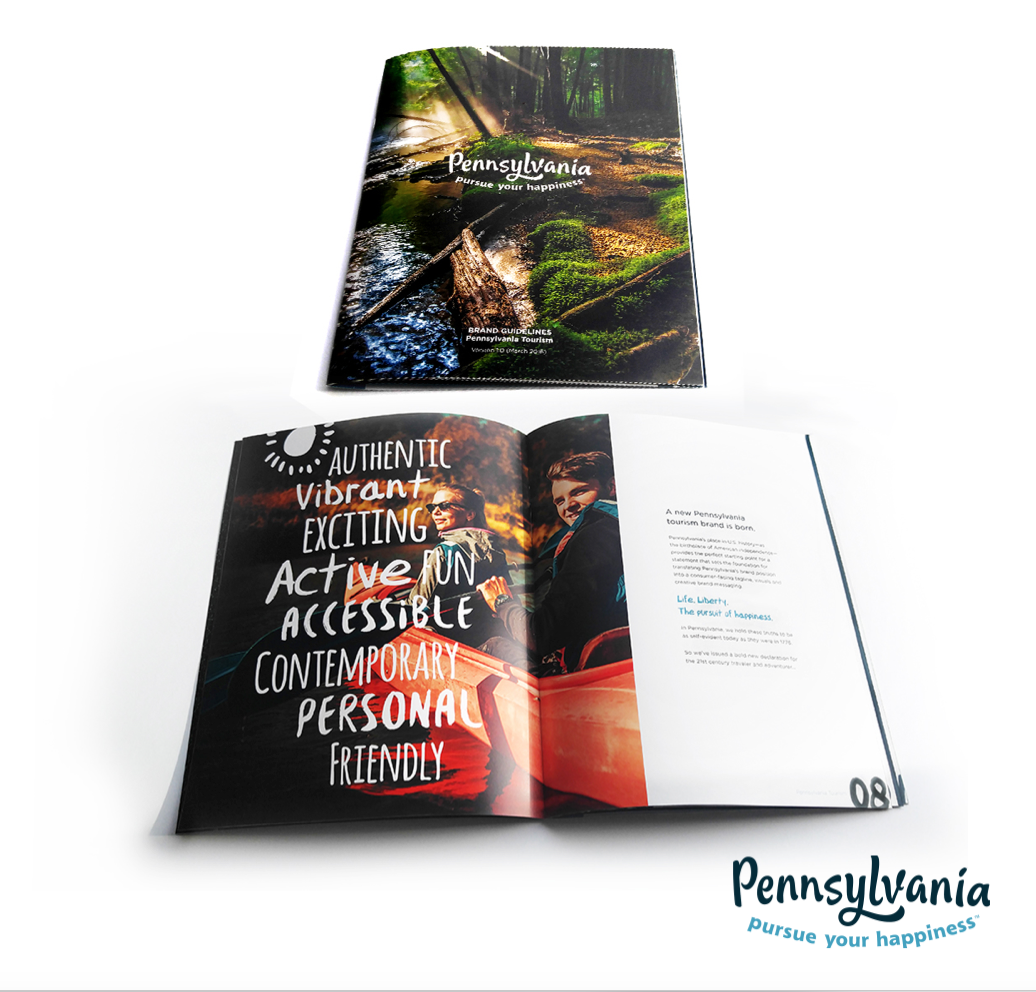 ---
PA TOURISM
Brand Guidelines Book-REVISED
February 14, 2015
COVER:
Pursue Your Happiness
Brand Guidelines
Pennsylvania Tourism
March, 2016
INSIDE PAGES:
(HEADLINE)
About the Pennsylvania Brand
(SUBHEAD)
How We Should View the New Brand.
• The core promise Pennsylvania makes to prospective visitors and guests
• More than just a logo or a tagline; the essence of who we are in the minds of visitors and prospects
• A holistic, multi-faceted approach to communicating Pennsylvania's core promise
• A guiding compass that will inform all of our decisions and actions, even the smallest ones and those our visitors never see
• A means to tell our state's own unique stories in ways that are both rational and emotional
• An expression of what visitors and potential visitors think and feel about Pennsylvania and believe to be true
• Upheld and advanced by everyone in the tourism industry, at every level
(HEADLINE)
The Best Brands are Simple, Meaningful and Ownable.
(SUBHEAD)
Why Build a Strong Pennsylvania Tourism Brand?
• To build an emotional and rational connection with our prospective visitors and guests
• To encourage a deeper understanding of and relationship with our visitors
• To have a strong identity that stands apart from that of other states
• To create consistent messaging and alignment across Pennsylvania's diverse and varied industry partners
• To build loyal advocates and followers
• To spark continuing interest and curiosity among potential visitors and guests
• To motivate action and drive bookings, reservations and purchases across the state
• To spur repeat visits to Pennsylvania and strong word-of-mouth that resonates beyond the visit
• To deepen our shared tourism industry values
• To create lasting loyalty with every individual who visits our state
(SIDEBAR QUOTATION-OPTIONAL)
What is a Brand?
"Your brand is what other people say about you when you're not in the room."
-Jeff Bezos, Founder, Amazon.com

(HEADLINE)
A 21ST CENTURY ADVENTURE AWAITS YOU IN PENNSYLVANIA
(SUBHEAD)
Behind the New Pennsylvania Tourism Brand
The new Pennsylvania tourism brand is fresh, bold and, well, happy. It was created to accomplish three primary objectives:
• Motivate tourism prospects to come to Pennsylvania
• Energize stakeholders across the entire state
• Support tourism efforts at every level
Launched in 2016, the new brand reflects almost two years of extensive research into Pennsylvania's competition, current potential target markets and unique points of differentiation.
What came out of the research was a strong, unassailable brand position for Pennsylvania tourism that should inform all tourism marketing and promotional elements moving forward. It's all about happiness, adventure and the desire of travelers to mix, match and personalize to their heart's content.
(HEADLINE)
MISCELLANEOUS PA BRAND WORDS OVER PHOTO (HOWEVER YOU WANT THEM LISTED):
Personal
Human
Exciting
Vibrant
Fun
Contemporary
Authentic
Accessible
Friendly
(SUBHEAD)
A New Pennsylvania Tourism Brand is Born.
First came the research. The next step was to test what kind of images, tone and messaging would actually spark a visit to Pennsylvania. Months of industry input and focus group testing of creative concepts revealed a strong traveler preference for an active and action-oriented tone and a fun, adventurous and even humorous brand personality.
Then our challenge was to sum up in a short statement exactly how the new tagline, visuals and creative brand messaging should resonate with the Pennsylvania visitor. Pennsylvania's place in U.S. history–as the birthplace of American independence–was the perfect starting point.
Life. Liberty. The pursuit of happiness.
In Pennsylvania, we hold these truths to be as self-evident today as they were in 1776.
So we've issued a bold new declaration for the 21st century traveler and adventurer…
(TURN PAGE FOR REVEAL OF LOGO TREATMENT)
PENNSYLVANIA. PURSUE YOUR HAPPINESS.
Come to Pennsylvania. Embark upon your own personal happiness adventure. Follow where joy leads you. Whoever you are, no matter what you love to do, know that happiness is Pennsylvania's keystone. It always has been. It lives in our historic treasures. Our dynamic urban spaces. Our greater-than-great outdoors. Mix it up. Make it yours. Visit soon and build your own personal adventure from every corner of our warm and welcoming state. You'll be so happy you did.
(HEADLINE)
PENNSYLVANIA. PURSUE YOUR HAPPINESS. (LOGO)
The adventure has begun. For all of us who have a stake in the success of Pennsylvania's tourism industry, the time is now.
Be part of the happiness. Show it. Own it.
Spread the word to prospective visitors that if they're in pursuit of their own personal brand of happiness, there's only one place to find it. Pennsylvania.
---

Pennsylvania Tourism
Agency: Red House Communications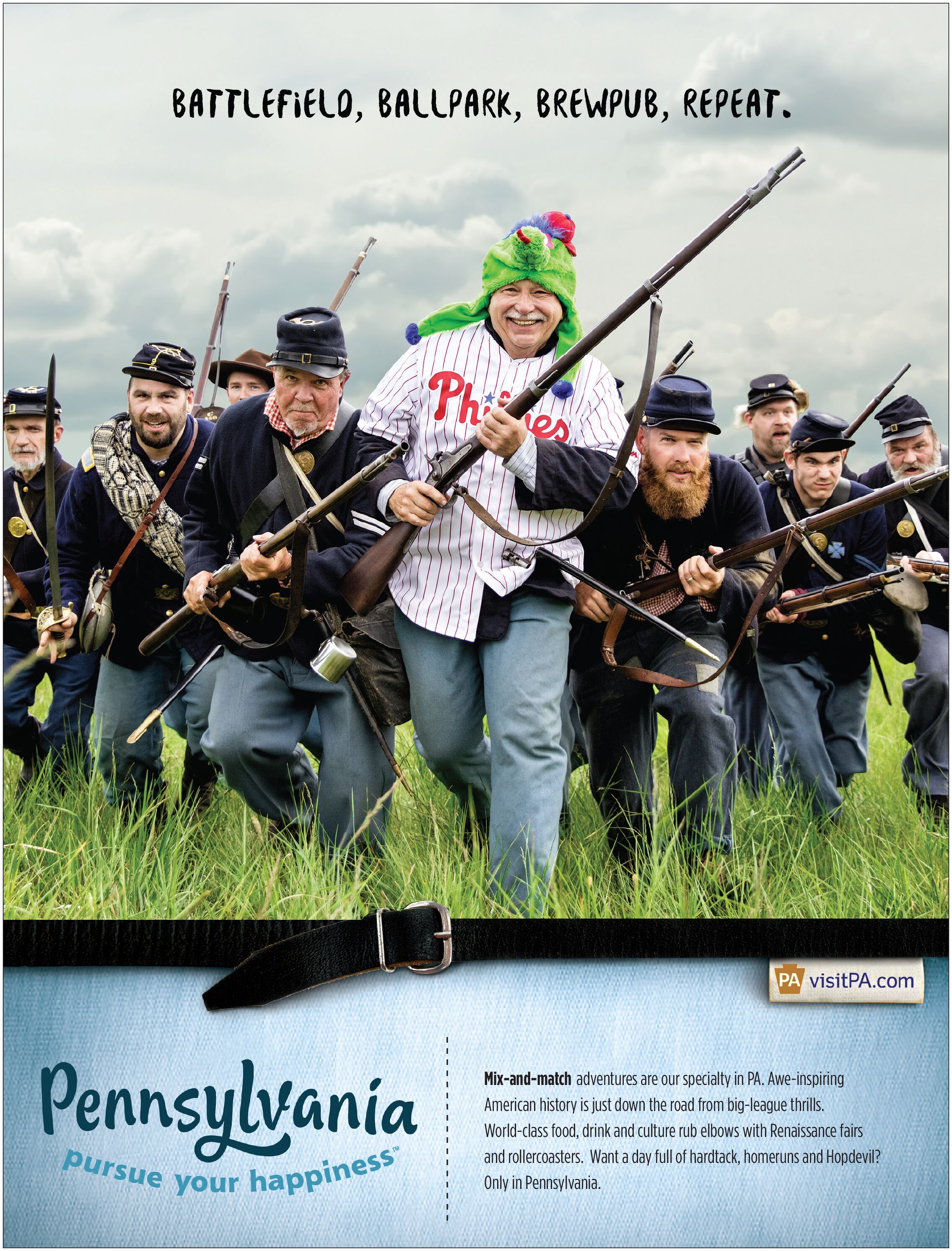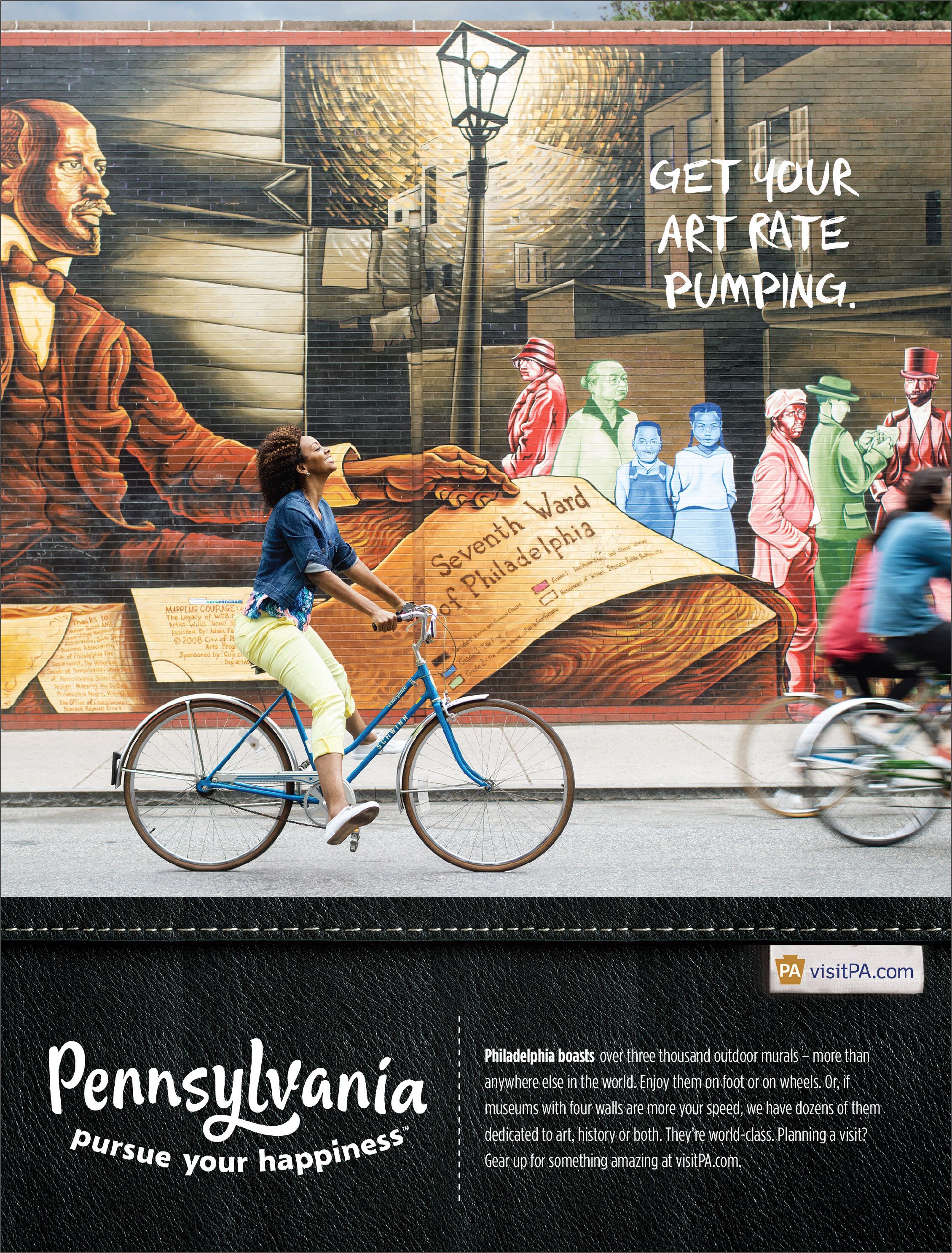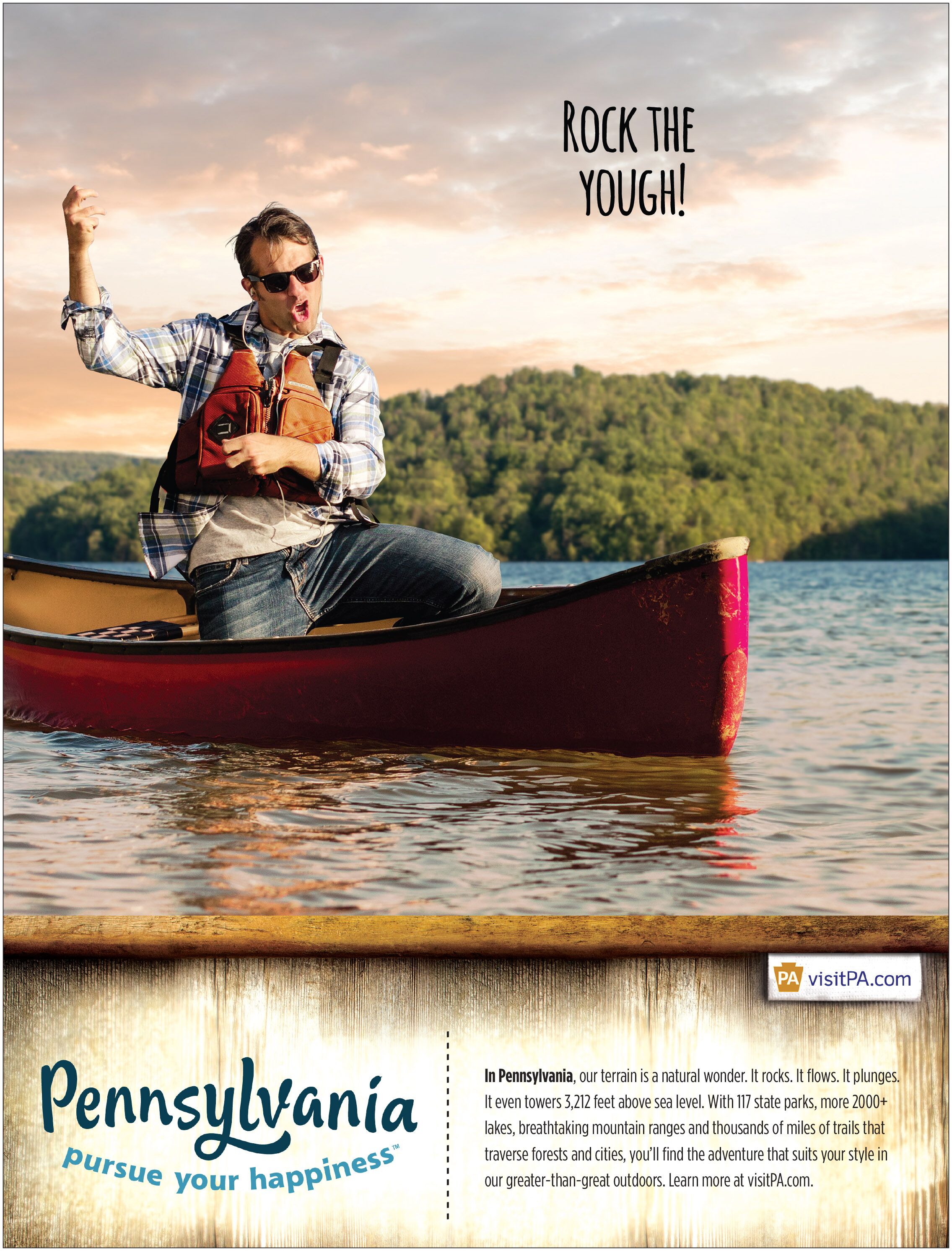 ---
PA TOURISM
Body copy-PLACEHOLDER
February 29, 2016
Rock the Yough.
In Pennsylvania, our terrain is a natural wonder. It rocks. It flows. It plunges. It even towers 3,212 feet above sea level. With 117 state parks, more 2000+ lakes, breathtaking mountain ranges and thousands of miles of trails that traverse forests and cities, you'll find the adventure that suits your style in our greater-than-great outdoors. Learn more at visitpa.com.
Get Your Art Rate Pumping.
Philadelphia boasts over three thousand outdoor murals--more than anywhere else in the world. Enjoy them on foot or on wheels. Or, if museums with four walls are more your speed, we have dozens of them dedicated to art, history or both. They're world-class. Planning a visit? Gear up for something amazing at visitpa.com.
'Snot For the Faint of Heart.
If our Frozen Snot 12-mile winter mountain run doesn't give you cold shivers, the Boulder Dash surely will. It's 20 miles of rocky, wooded terrain you can run through, jump over and slide down. In Pennsylvania, our extreme trail adventure races strike fear into the bravest hearts. They span all seasons and wind chill factors, so come dressed for battle--or not. Your own personal path to punishment begins at visitpa.com.
---

Four Seasons Private Residences at 706 Mission, San Francisco
Agency: Ronin Advertising Group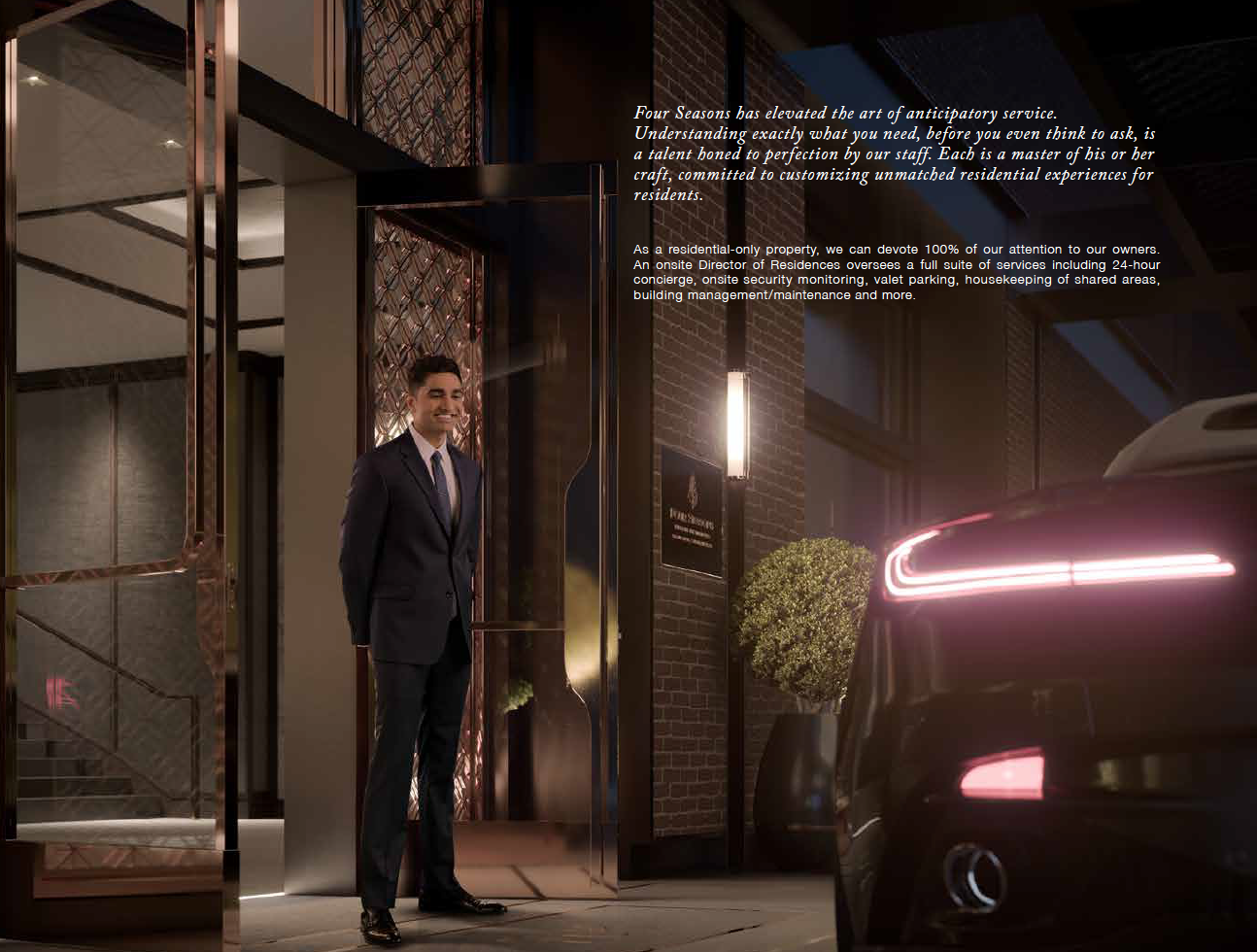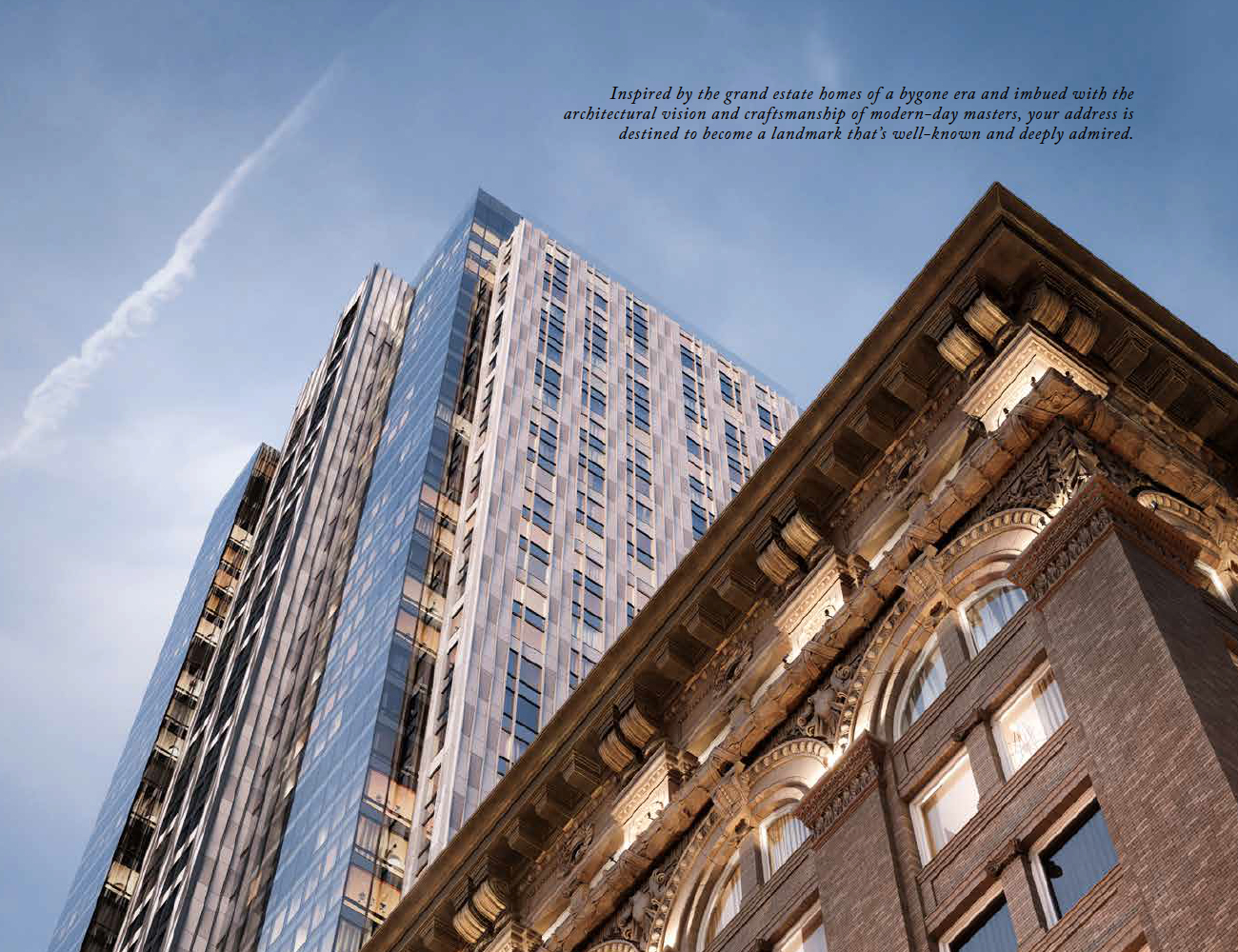 ---
706
Brochure Copy
April 15, 2019
COVER:
(Headline)
A masterpiece in the making
SPREAD:
(Subhead)
San Francisco elegance.
Four Seasons sophistication.
SPREAD:
Iconic San Francisco
Powered by innovation, invention and influence, San Francisco has always captured the world's imagination. "Supreme in her seven-hilled splendor," the city is a sublime juxtaposition of sunsets and ocean breezes…of dreams and mist. Here, where gold rush meets high tech, heritage continues to inform the future and bold pioneers are changing the world.
Explore, play, revel and do some myth-making of your own in a neighborhood that is the epitome of Bay Area grace and style.
SPREAD:
San Francisco's most coveted location
The Yerba Buena District's last and best available space artfully places you at the epicenter of San Francisco's cultural universe.
Outside your front door, SFMOMA, the Contemporary Jewish Museum and the Yerba Buena Center for the Arts. Just steps away, a world of pre-eminent galleries, renowned performance spaces, exceptional shopping and incomparable dining.
Indulge your passion for the arts and let our expert staff connect you to cultural experiences accessible only to our residents.
SPREAD:
"The tower's undulating form and top reflects the diverse character of San Francisco's urban forms in the area. The glass and masonry volumes were inspired by San Francisco's rich historic masonry and modern glass tower vernacular."
-Glenn Rescalvo
Partner and Lead Architect, Handel Architects

Rejoice in the details
Inspired by the grand estate homes of a bygone era and imbued with the architectural vision and craftsmanship of modern-day masters, your address is destined to become a landmark that's well-known and deeply admired.
SPREAD:
(ARRIVAL HEADLINE)
The grand arrival
SPREAD:
Historical modernity redefined
Four Seasons Private Residences at 706 Mission, San Francisco includes the restored 10-story historic Aronson Building, dating to 1903 and the new adjoining 510-foot tower. Originally designed by San Francisco architects Hemenway & Miller and built by Abraham Aronson in 1903, it survived the 1906 earthquake and fire as well as the 1989 Loma Prieta earthquake. Its design is significant, as it is recognized as the most representative and elaborate example of Chicago School style.
SPREAD:
Elegance upon arrival
The lobby exudes boutique-style exclusivity and sophistication. Honed Bianca Veina marble floors, stained dark oak accents and silk carpet and wallcoverings create a feeling of arrival and, at the same time, a welcoming sense of calm and homecoming.
SPREAD:
The historic Aronson Residences
Nestled atop the early-1900's Aronson Building, these 18 residences are warm and intimate with immersive museum and garden views.
SPREAD:
The grand entry experience
Inspired by Manhattan prewar style finishes, the majestic Aronson Residences entryway reflects an aesthetic of historical modernity and grand sophistication on a scale comparable to a single-family home—a unique feature in this market.
SPREAD:
CAPTION ON PHOTO: Elegant living room
An expression of deep comfort and refinement
Close to the energy of the city, the open floor plans and high ceilings feel inspiring and modern even as the wood, stone finishes and darker palette evoke an earlier, more genteel era.
SPREAD:
CAPTION ON PHOTO: Gracious dining room
SPREAD:
CAPTON ON PHOTO: Heritage kitchen
No detail overlooked
Appliances by Wolf and Sub-Zero anchor an incomparable gourmet kitchen experience. Highlights include honed Madreperola quartzite countertops and custom-stained ebony Poggenpohl cabinets with white interiors. Gather here with family, entertain on a grand scale or simply share the events of the day over a glass of wine in a space that'll surprise and delight.
SPREAD:
CAPTION ON PHOTO: Refined master bedroom
A restful retreat awaits
The sheer size of the bedroom and oversized dressing room affords ample space for downtime. Privacy is indeed a luxury, and in this peaceful space, you will enjoy it in abundance.
SPREAD:
CAPTION ON PHOTO: Pampering master bath
A serene sanctuary
Honed Arabescato marble, German milled Poggenpohl cabinetry and Dornbracht fixtures create a beautiful backdrop for the free-standing Victoria & Albert Amiata tub. Indulge.
SPREAD:
Views to inspire and invigorate
SPREAD:
The gracious Tower Residences
In the Tower Residences, floor-to-ceiling glass, high ceilings and sweeping floor plans make the stunning 360° panoramic views the focus of the living space.
SPREAD:
The "statement" lobby entrance
The breathtaking lobby entry features a striking stone surround and patterned floors to create a grand and memorable arrival experience.
SPREAD:
CAPTION ON PHOTO: Dramatic living room
City living, elevated
In beautiful contrast to the light and airy color palette, it's as if the skyline view is its own work of art, ever changing by the hour. The sense of space and scale gives these residences the feel of a grand estate home in the sky.
SPREAD:
CAPTION ON PHOTO: Hand-crafted kitchen
The heart of the home
The gourmet kitchen features honed Calacatta Oro Italian marble and German milled cabinetry by Poggenpohl. Generous 146-bottle wine storage allows for seamless entertaining and appliances by Wolf and Sub-Zero complete the picture, magnificently.
SPREAD:
CAPTION ON PHOTO: Voluminous master bedroom
All one could possibly need
The Tower master bedroom boasts 10' ceiling heights and a spectacularly sized dressing room. At the end of a busy day in the city, this is the perfect place to retreat with a good book or to turn in for a night of deep, restorative sleep.
SPREAD:
CAPTION ON PHOTO: Pampering master bath
Exquisite luxury
This will become your sanctuary; a place to unwind, exhale and rejuvenate. The showstopping Victoria & Albert Amiata tub awaits, accented by Blue de Savoie French marble, German milled Poggenpohl cabinetry and Dornbracht fixtures.
SPREAD:
Stunning 360° panoramic city views
SPREAD:
Incomparable Four Seasons service
Four Seasons has elevated the art of anticipatory service. Understanding exactly what you need, before you even think to ask, is a talent honed to perfection by our staff. Each is a master of his or her craft, committed to customizing unmatched residential experiences for residents.
As a residential-only property, we can devote 100% of our attention to our owners. An onsite Director of Residences oversees a full suite of services including 24-hour concierge, onsite security monitoring, valet parking, housekeeping of shared areas, building management/maintenance and more.
SPREAD:
CAPTION ON PHOTO:
Grand outdoor terrace
The Club: inspiring joy, play and serenity
Like those found in the world's storied hotels and resorts, the private residential amenities at Four Seasons Private Residences at 706 Mission, San Francisco are beyond compare.
A cornerstone of your luxury lifestyle will include The Club—a richly appointed amenity floor on the tower's fifth level for the exclusive use of our residents and their guests. Staffed by a Club Attendant, the space is a warm and welcoming place to gather, attend wine tastings, host an event and, most of all, feel part of your community.
SPREAD:
CAPTION ON PHOTO: Intimate bar
Exclusive, residential-only experiences
Residents will enjoy one-of-a-kind, curated lifestyle experiences focused on wine, art, wellness and design. Led by partners who are experts in their fields and well-connected within San Francisco and the surrounding region, this programming includes special excursions, events and insider experiences available exclusively to and inspired by the interests of our residents.
SPREAD:
Comfortable yet distinctly luxurious
Settle in. Make yourself at home. Gather with friends beside the fireplace in the lounge. Host an event in the private dining room. Soak in the sunset views from the landscaped outdoor terrace. Make this space your own.
SPREAD:
CAPTION ON PHOTO: Fully equipped game room
The art of downtime
Challenge friends to a game of billiards, shuffleboard or poker while enjoying multiple sporting events on a large-scale media wall. This sprawling game room includes a wet bar and a Sports Simulator, which allows residents to play golf and other sports right onsite.
SPREAD:
CAPTION ON PHOTO: Bespoke fitness and wellness
World-class fitness and wellness
Experience a tailored, fully equipped fitness floor with world-class equipment and exclusive, ever-changing wellness programming. Designed by celebrity trainer Harley Pasternak, this is a bespoke environment for the fitness enthusiast who has experienced the very best gyms and health clubs in the world.
SPREAD:
CAPTION ON PHOTO: Amply appointed library
SPREAD:
Arts & culture
A rare and magical oasis of museums, manicured lawns, award-winning architecture and public art.
DISCLAIMER:
This Brochure is for informational purposes only. No federal agency has judged the merits or value of this property. Nothing contained herein shall be construed as an offer to sell or a solicitation to buy in any state where prior registration is required. Price, plans, products, services and availability are subject to change without notice. Square footages listed herein are estimates only. CalBRE# 02086526
Four Seasons at 706 Mission, San Francisco are not owned, developed or sold by Four Seasons Hotels Limited or its affiliates (Four Seasons). The developer, 706 Mission Co. LLC Development, uses the Four Seasons trademarks and trade names under a license from Four Seasons Hotels Limited. The marks "FOUR SEASONS," "FOUR SEASONS HOTELS AND RESORTS," any combination thereof and the Tree Design are registered trademarks of Four Seasons Hotels Limited in Canada and U.S.A. and of Four Seasons Hotels (Barbados) Ltd. elsewhere.
---

Four Seasons Private Residences at 706 Mission, San Francisco
Agency: Ronin Advertising Group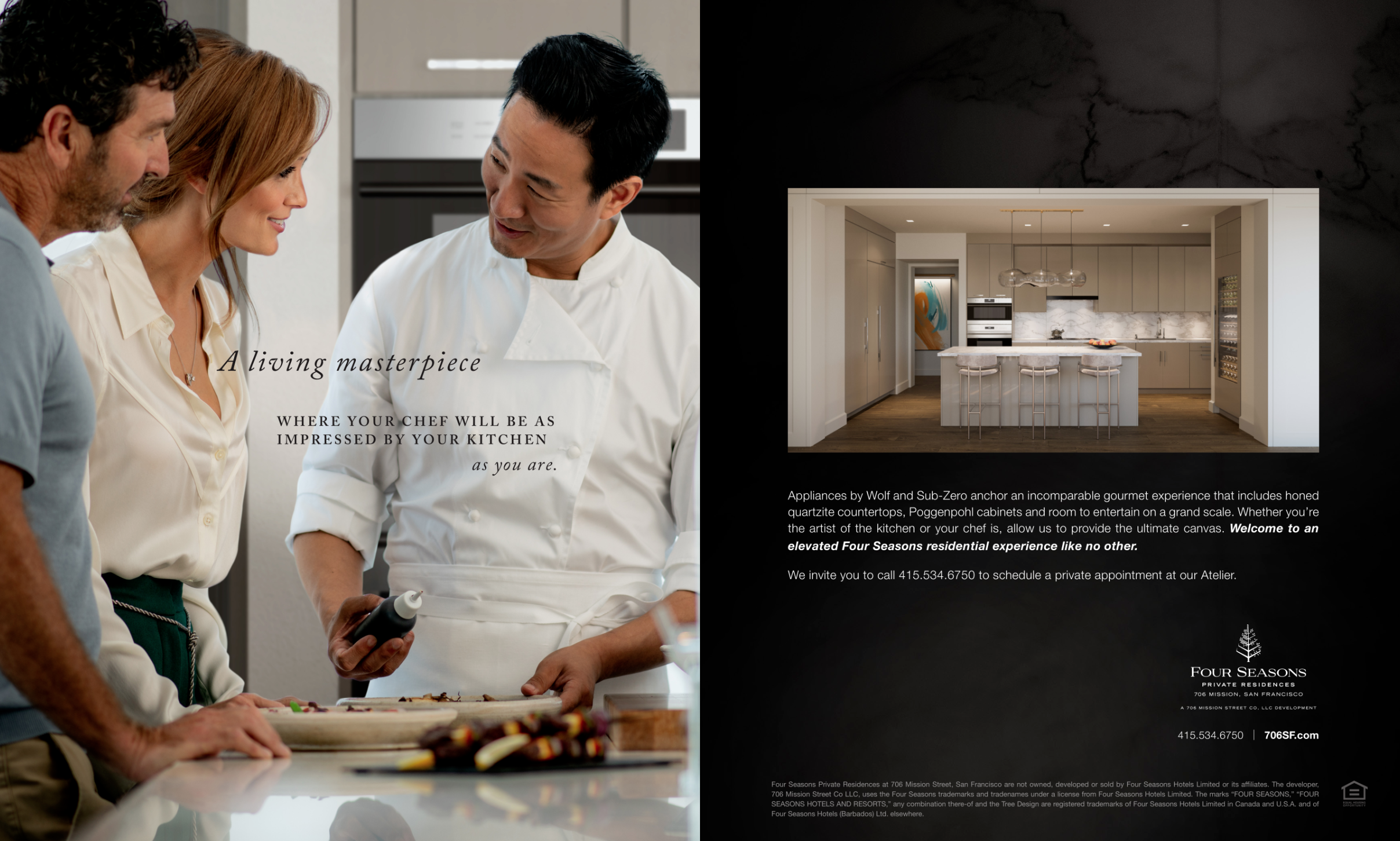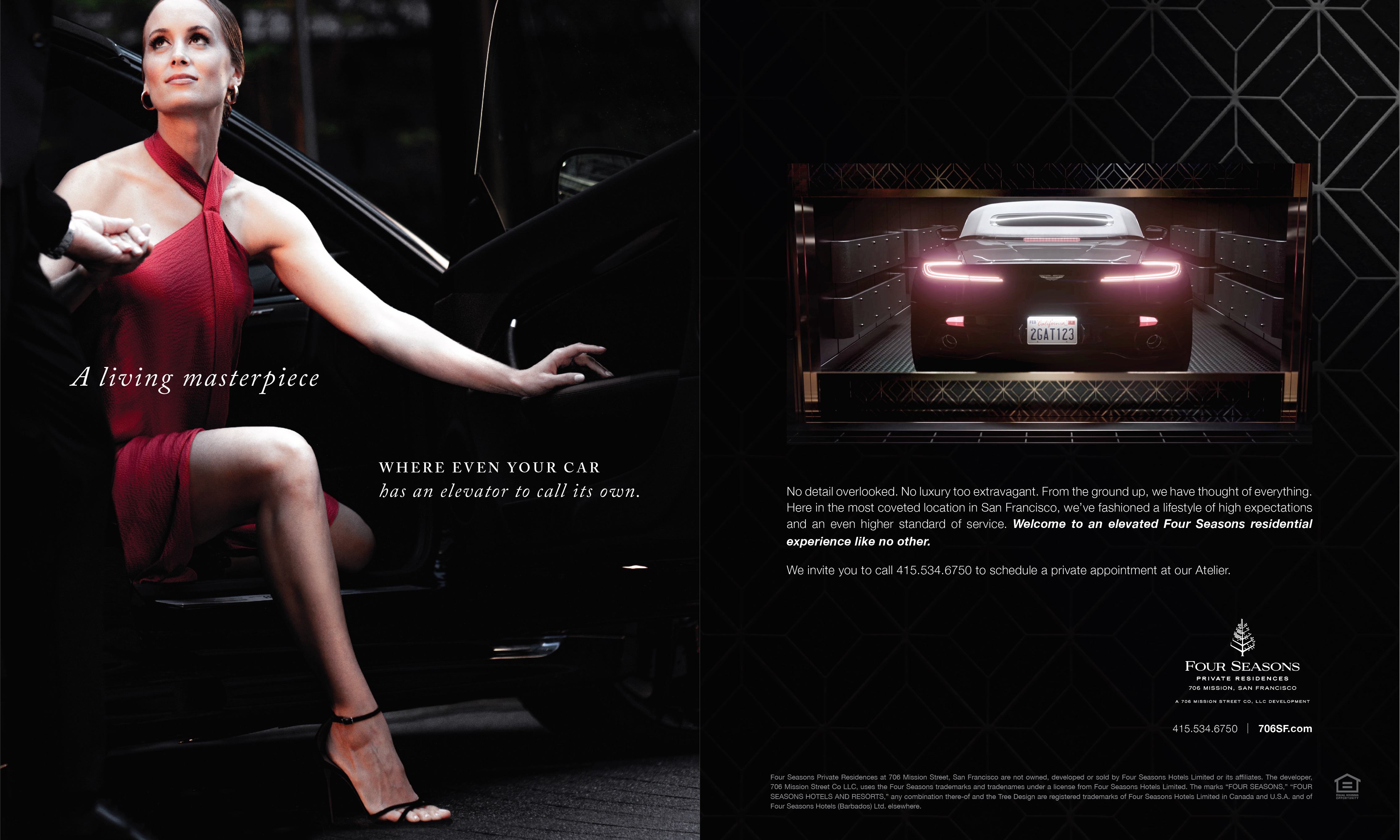 ---
706 FOUR SEASONS
Chef Ad Copy
October 21, 2019

CHEF/KITCHEN VERSION #1:
A living masterpiece
Where the only thing more impressive than your kitchen is your chef.
Appliances by Wolf and Sub-Zero anchor an incomparable gourmet experience that includes honed quartzite countertops, Poggenpohl cabinets and room to entertain on a grand scale. Even grander? Inviting one of San Francisco's top chefs to take over your kitchen for the night. Welcome to an elevated Four Seasons residential experience like no other.

CHEF/KITCHEN VERSION #2:
A living masterpiece
Where your chef will be as impressed by your kitchen as you are.
Appliances by Wolf and Sub-Zero anchor an incomparable gourmet experience that includes honed quartzite countertops, Poggenpohl cabinets and room to entertain on a grand scale. Whether you're the artist of the kitchen or your chef is, allow us to provide the ultimate canvas. Welcome to an elevated Four Seasons residential experience like no other.
---

University of Miami Football
Agency: Ronin Advertising Group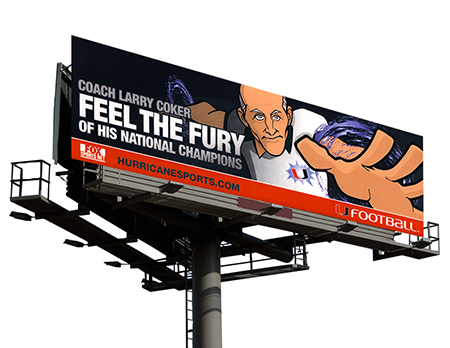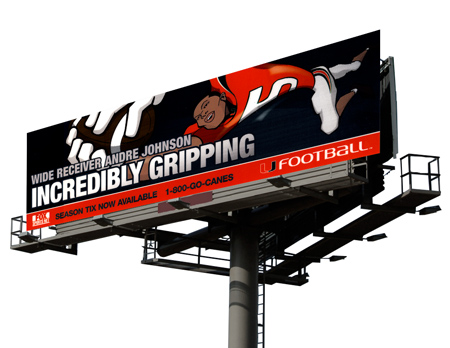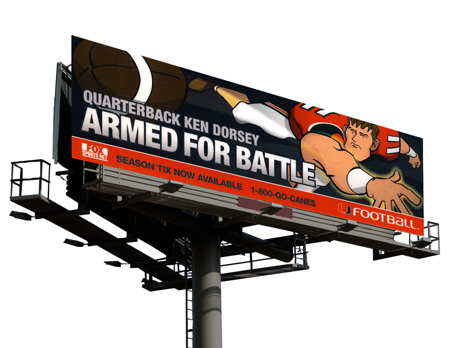 ---
BILLBOARD #1:
Coach Larry Coker
FEEL THE FURY
OF HIS NATIONAL CHAMPIONS
BILLBOARD #2
Wide receiver Andre Johnson
INCREDIBLY GRIPPING
Billboard #3
Quarterback Ken Dorsey
ARMED FOR BATTLE
---

Pittsburgh Family Health Council
Agency: MARC Advertising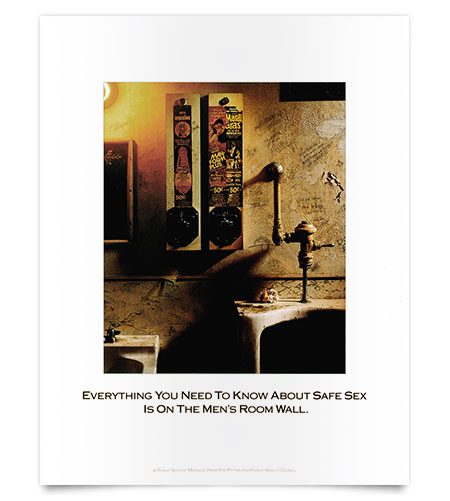 ---
HEADLINE:
Everything You Need To Know About Safe Sex Is On The Men's Room Wall.
BODY COPY:
A Public Service Message From The Pittsburgh Family Health Council
---

Urban Redevelopment Authority
Agency: Wall-to-Wall Studios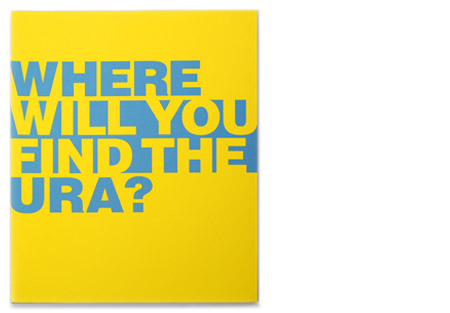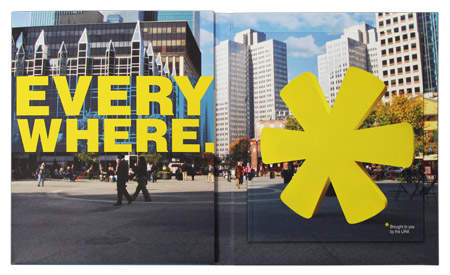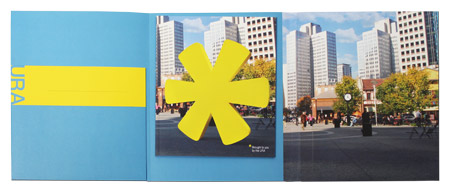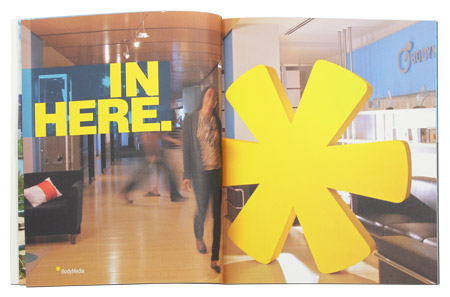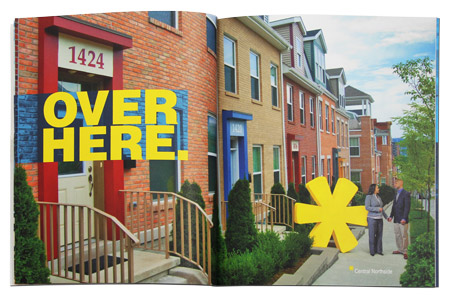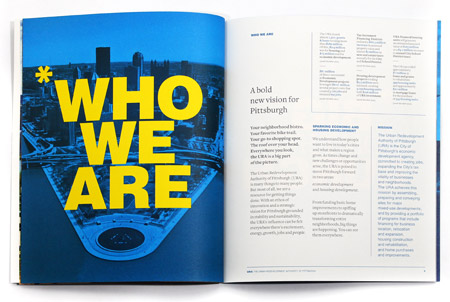 ---
SECOND COPY SECTION:
(HEADLINE)
BIG ON THE 'BURGH
(SUBHEAD)
We make Pittsburgh livable
The time has come for Pittsburgh to shine.
With main street business districts booming, "old" neighborhoods like Lawrenceville, East Liberty and the Strip District are suddenly new again. And "new" neighborhoods like Summerset at Frick Park, Federal Hill and Bedford Square are redefining the modern, vibrant urban lifestyle.
Making our city livable—not just to the list-makers but to the people who actually call it home—is the goal of the URA. And when a city is livable, good things follow. Tax revenue grows. Property value grows. Pride grows.
Growing our green reputation
With the URA's Sustainability and Green Design Policy, we are keeping Pittsburgh front and center when it comes to environmentally responsible planning and innovation.
From news stories touting Pittsburgh's embrace of green technology and innovation to its return appearance year after year on just about everybody's list of best places to live, there's a new momentum you can see and feel.
Attracting and retaining a strong work force
If Pittsburgh works, it's because we keep enough of our young talent here and attract exceptional employees from other places. But we could do better. And we will.
From bike trails to coffee shops to popular retailers within walking distance of where you live and work…we're working on it. Maintaining and improving the local flavor of Pittsburgh's urban neighborhoods…we're working on it. Helping small business owners take off and making sure big players get into the game…the URA is working on it. And that's why Pittsburgh works.
---