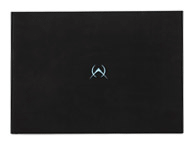 Apogee South Beach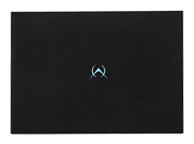 ---
COVER:
More than you need. All that you desire.
(LOGO)
APOGEE
INSIDE INTRO PAGE:
Arrive at Apogee.
Imagine a place of such extraordinary individuality that it is more than just your home…it is your masterpiece.
A place created by you, for you, that serves a nobler purpose than merely to impress. Instead, it serves to inspire, as art inspires the heart to soar and the mind to awaken to new and glorious possibilities.
Customized structurally, technologically and aesthetically to fulfill even those needs you have yet to discover, Apogee is the very pinnacle of modern luxury living.
Designed by you. Uniquely your own. Your signature lifestyle. You have arrived at Apogee.
DESIGN CALL-OUT (PERHAPS SCREENED-BACK SCRIPT AS A DESIGN ELEMENT MORE THAN A BULLET POINT):
Your signature lifestyle
The last great waterfront site at the southern tip of South Beach.
Here, on the apex of Miami's fabled South Beach, lies the leading edge of paradise. The most sought-after new address in the most exciting, fashionable and desirable neighborhood in the world.
Prestigious address
Waterfront status
Epicenter of international society
Breathtaking South Florida setting
To create your work of art, you will choose from a stunning array of interiors, fixtures, amenities and accoutrements. You're an original. And residing at Apogee affords you the rare freedom to compose your own unique style of living.
Apogee is your canvas. Embrace it, and express your vision for your ultimate lifestyle.
Two spectacular floor plans
Flexible wall design and innovative space usage
Full palette of customization options for you or your interior designer
Expert assistance down to the most minute detail
A flawless marriage of lifestyle technology and innovative thinking.
You have never lived this way before. No one has. No matter how you'd like cutting-edge technology to touch your world, Apogee delivers.
Built into the very core of your residence is unparalleled innovation. Superbly integrated to pamper, facilitate and attend to every need, Apogee's signature lifestyle technology elevates smart living to an art form.
The most technologically advanced residence in South Florida
Unparalleled futuristic "smart lifestyle" technology
Ability to upgrade during and after construction
Designed to facilitate your signature lifestyle
Processor and wiring "brain-to-backbone" for fully integrated systems
A living space that stirs the very soul.
You leave an impression. Expect nothing less from your residence. With the most spacious terraces in South Florida, Apogee invites you to become one with the outdoors from your magnificent "residence in the sky".
See-through ocean and city views serve as breathtaking backdrops to the countless delights and comforts of home. Top-tier amenities await you at every turn and onsite facilities are beyond compare.
---