Choolaah Indian BBQ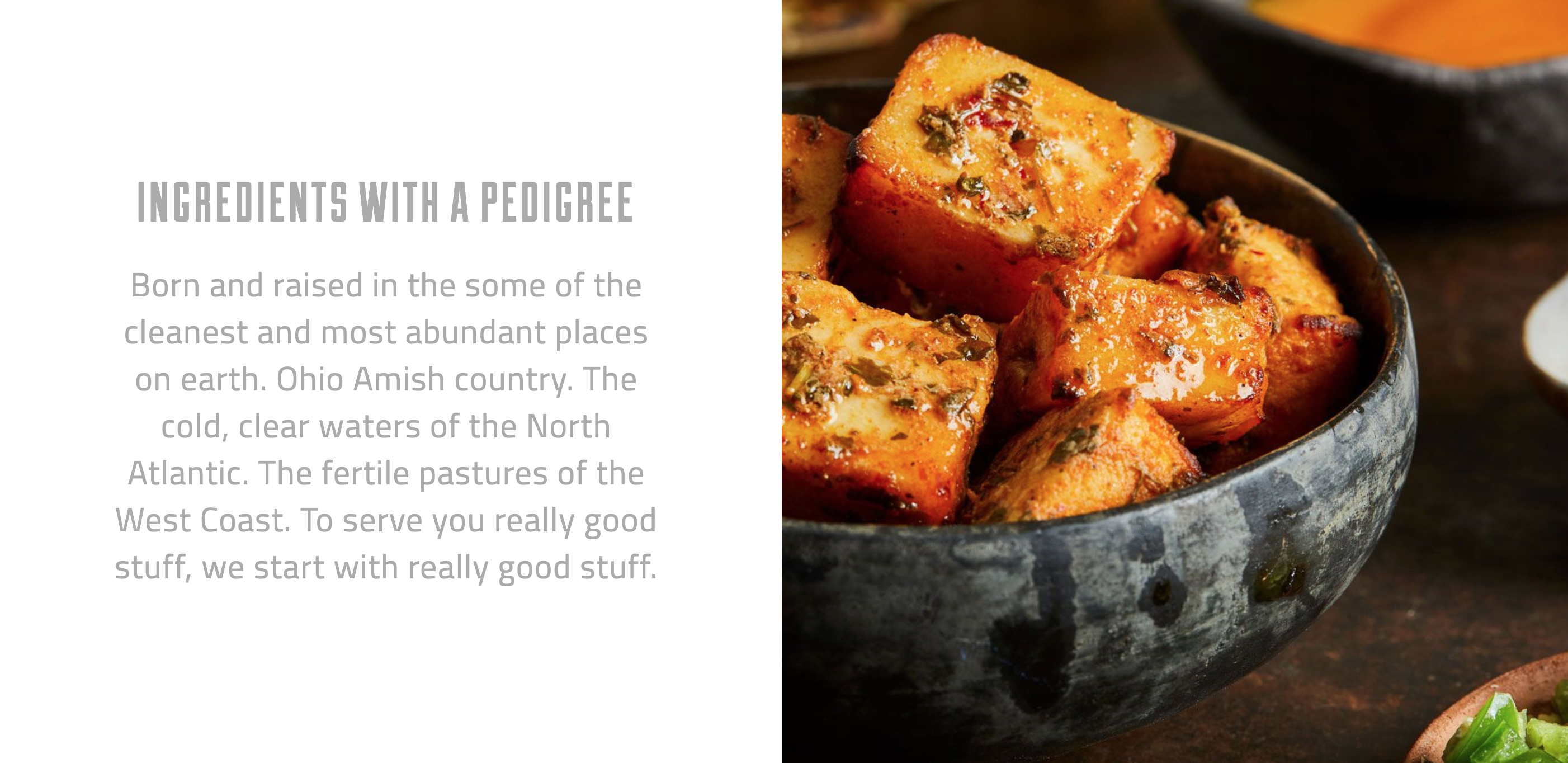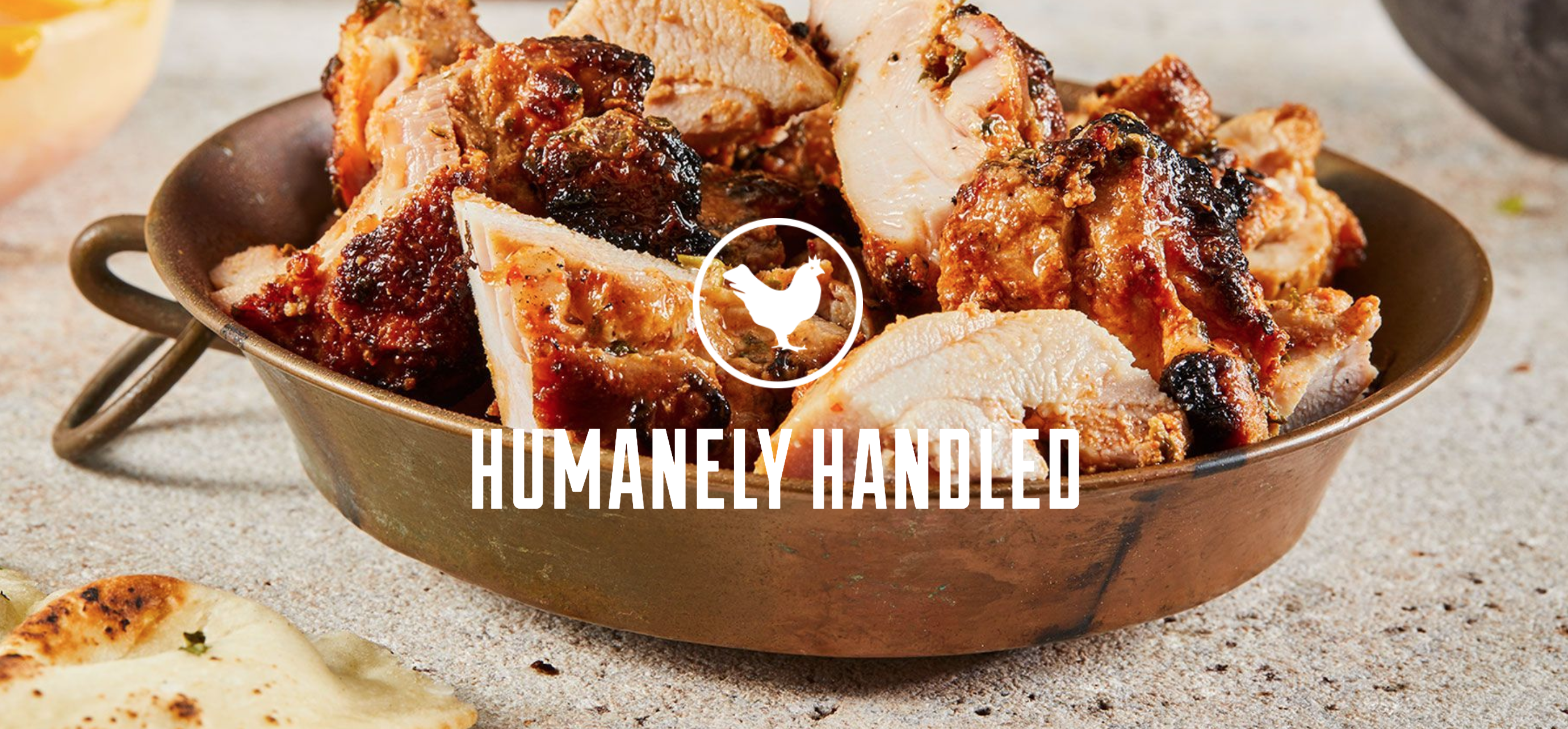 ---
HOME PAGE BLOCK 1 (SOURCING):
Ingredients with a Pedigree.
Born and raised in the some of the cleanest and most abundant places on earth. Ohio Amish country. The Faroe Islands. Rocky Mountain pastures. To serve you really good stuff, we start with really good stuff.
ROLLOVER:
See the good stuff for yourself.
HOME PAGE BLOCK 2 (AUTHENTICITY):
Authentically Authentic.
Tandoor-cooked right before your eyes, our food comes from our own family recipes and centuries-old Indian kitchens. But we make it amazingly fresh and delightfully modern.
ROLLOVER:
HOME PAGE BLOCK 3 (CATERING):
We've Got You Catered.
Serve your guests or colleagues what they really want. Happy, hearty food that's yum, not yawn. The flavors. The spices. The colors. The choices. The plates. The utensils. Choolaah brings it.
OUR STORY SECTION:
(HEADLINE)
4,000 Years Old and Still Fresh.
(BLOCK 1)
From Chulha to Choolaah.
Every day in ancient northern India, people gathered around a community oven or "sanja chulha" to share their stories. Fresh-baked breads, hot from tandoor ovens, were served with warmth and love. Choolaah is a fresh take on this timeless experience of sitting, sharing and savoring good company and good food, every day.
(BLOCK 2)
Yum for Everyone.
Nothing else is Choolaah. Ancient clay cooking methods, a modern commitment to good health and the booming popularity of Indian cuisine makes Choolaah exotically familiar. Adventurously American. Comfortably non-conformist. But always made, served and eaten with joy.
(BLOCK 3)
Where Does the Joy Come From?
In the timeless Indian tradition of welcoming everyone with a smile, our co-CEOs Raji and Randhir are committed to delivering food people love to eat, compulsively rave about and want to come back for every day. Whether we're behind the counter or behind the scenes at Choolaah, the joy is baked in.
(BLOCK 4)
Is Choolaah Spicy?
Using bright, authentic spices imported direct from India, we make sure you taste flavor, not fire. Choolaah is yummy for everyone: you, your friends, your kids, even Grandma. Heat seekers can add our homemade chili sauce to spice things up.
(BLOCK 5)
What if I'm a Vegetarian?
Oooh, you'll love Choolaah's many veggie options. The luscious Paneer Tikka is full of cheesy-good protein. Our salads are made to order in countless combinations. Or order up a Veggie Biryani, Veggie Samosa, our own Veggie Tikki, Vegetable Tikka Masala bowl and more.
(BLOCK 6)
What Makes it So Good?
Our tandoor clay oven cooks meats and cheeses at very high temps. They never touch each other or the cooking surface. Fat drips off and flavor stays in. Our premium ingredients are hormone-, antibiotic- and GMO-free. Even the spices we use have proven health benefits. Google "turmeric" or "Ayurvedic spices" to see what we mean.
FIND US SECTION:
(HEADLINE)
Stop in and Say 'Sup.
Business meetings. Bridal showers. Baby showers. Birthday parties. Any party. We cater to you. Your buds--and their tastebuds--will thank you.
---