Koppers Utility Poles & Pilings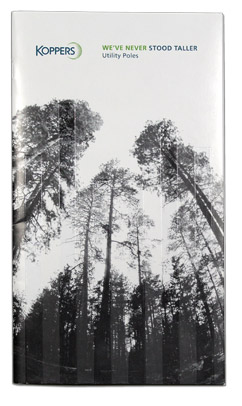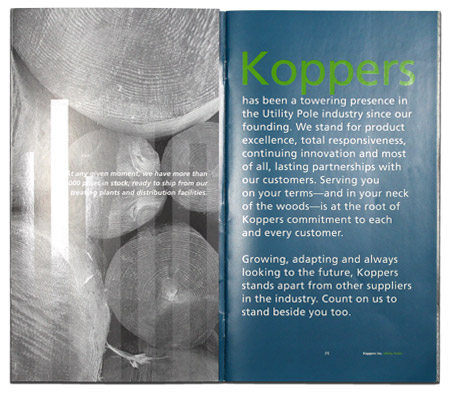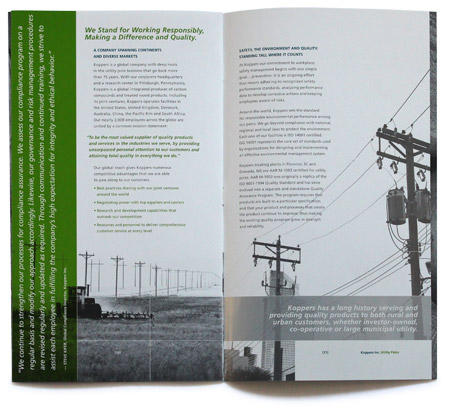 ---
PP. 4-5: THE WOOD TREATMENT EXPERTS
A Company Ingrained in the Wood Pole and Piling Industries
Koppers has been in the wood treatment and utility pole business since the 1930s. We have exceptional access to the trees. We continue to advance the science of wood treatment and preservation at our own R & D facility near our corporate headquarters in Pittsburgh. And because we are part of a global corporation, Koppers Utility Poles and Piling is able to harness the unmatched innovation and expertise of our wood businesses all around the world.
Our High-Quality Poles Stand the Test of Time
Timber poles continue to dominate steel, concrete or composite poles in the marketplace. Koppers poles are treated to American Wood Preservers Association (AWPA) standards and exacting customer specifications. In addition, we understand that wood treatment is as much an art as a science. Realizing that each pole is a unique product of nature, the experts at Koppers have the knowledge to make on-the-fly adjustments and refinements to the treatment process that only comes from experience. You simply will not find higher quality poles made by more committed people.
---