Medical Business Services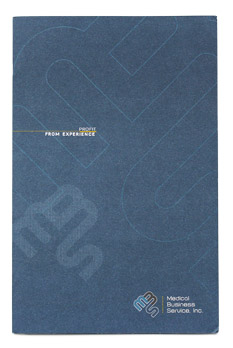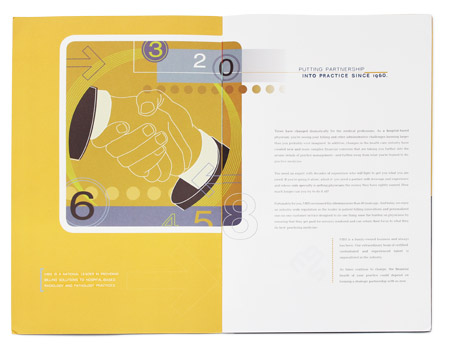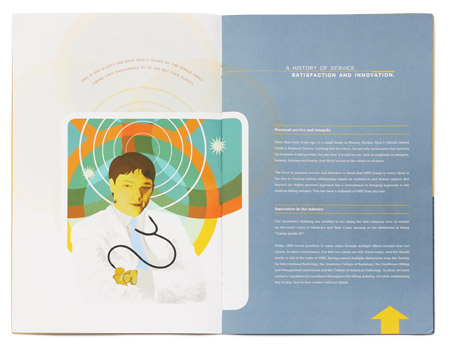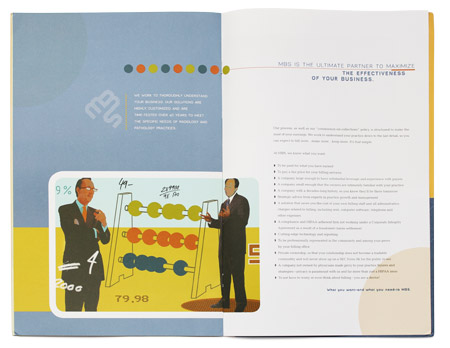 ---
SPREAD #1:
Putting partnership into practice.
Times have changed dramatically for the medical professions. As a hospital-based physician, you're seeing your billing and other administrative challenges looming larger than ever. In addition, changes in the health care industry have created new and more complex financial concerns that are taking you further into the arcane details of practice management—and further away from practicing medicine.
You need an expert with decades of experience who will fight to get you what you are owed. If you're going it alone, admit it: you need a partner with leverage and experience and whose only specialty is getting physicians the money they have rightly earned. How much longer can you try to do it all?
Fortunately for you, MBS envisioned this dilemma almost 40 years ago. And today, we enjoy an industry-wide reputation as the leader in patient billing innovations and personalized one-on-one customer service designed to do one thing: ease the burden on physicians by ensuring that they get paid for services rendered and can return their focus to what they do best: practicing medicine.
MBS is a family-owned business and always has been. Our extraordinary team of certified, credentialed and experienced talent is unparalleled in the industry.
As times continue to change, the financial health of your practice could depend on forming a strategic partnership with us now.
SIDEBAR:
MBS is a national leader in providing billing solutions to hospital-based radiology and pathology practices.
SIDEBAR:
MBS is and always has been solely owned by the Herald family, making them answerable to no one but their clients.
---