Petuum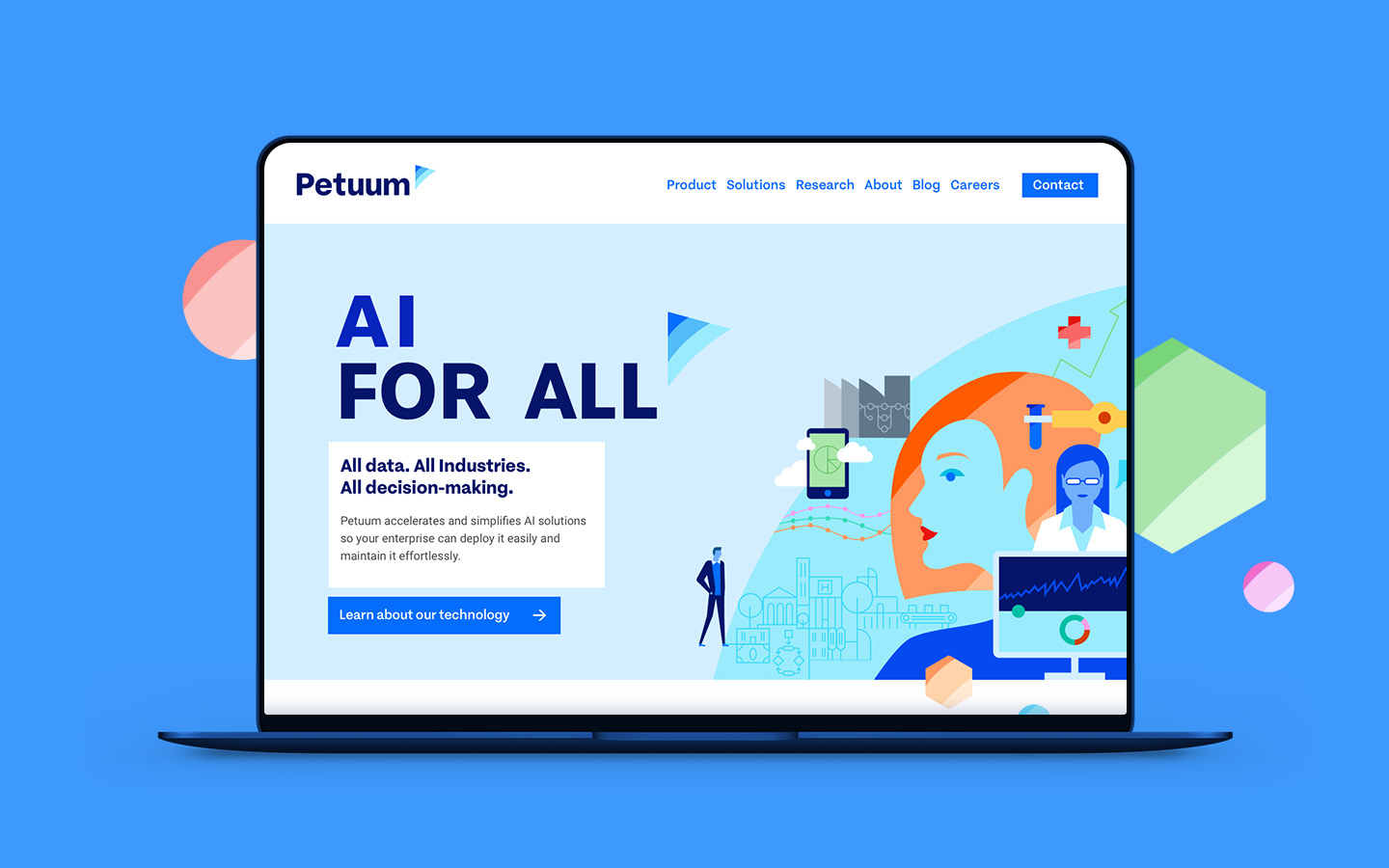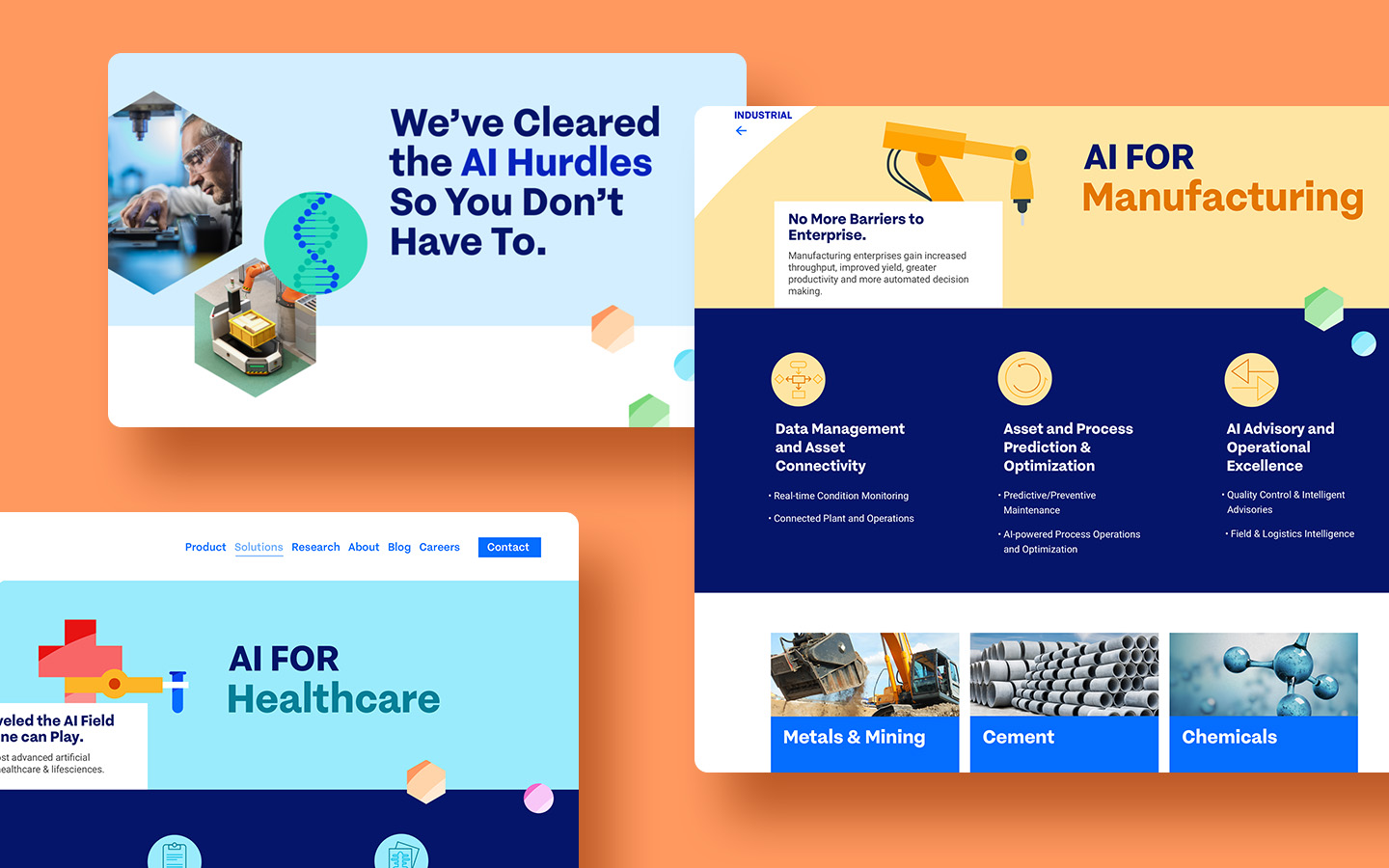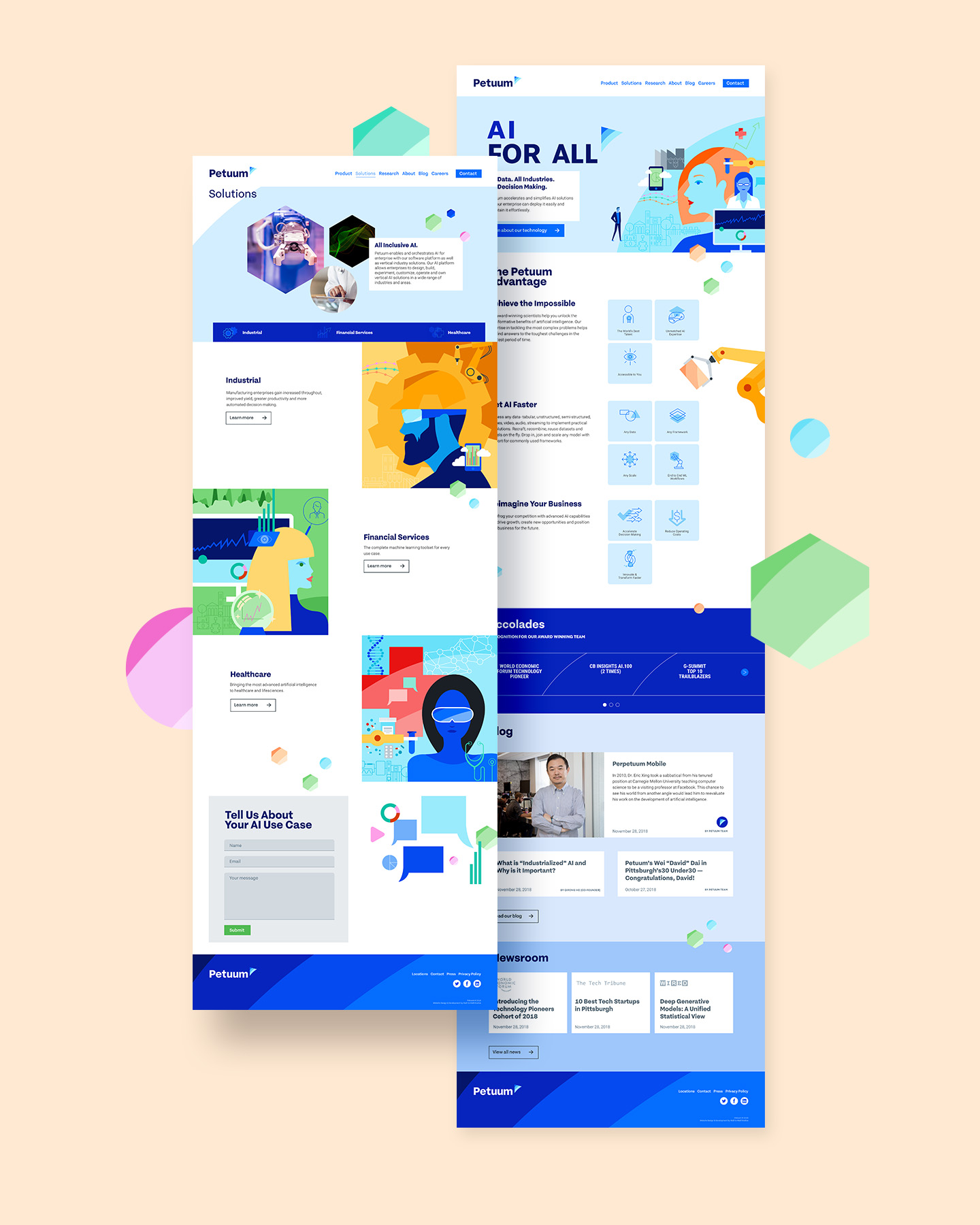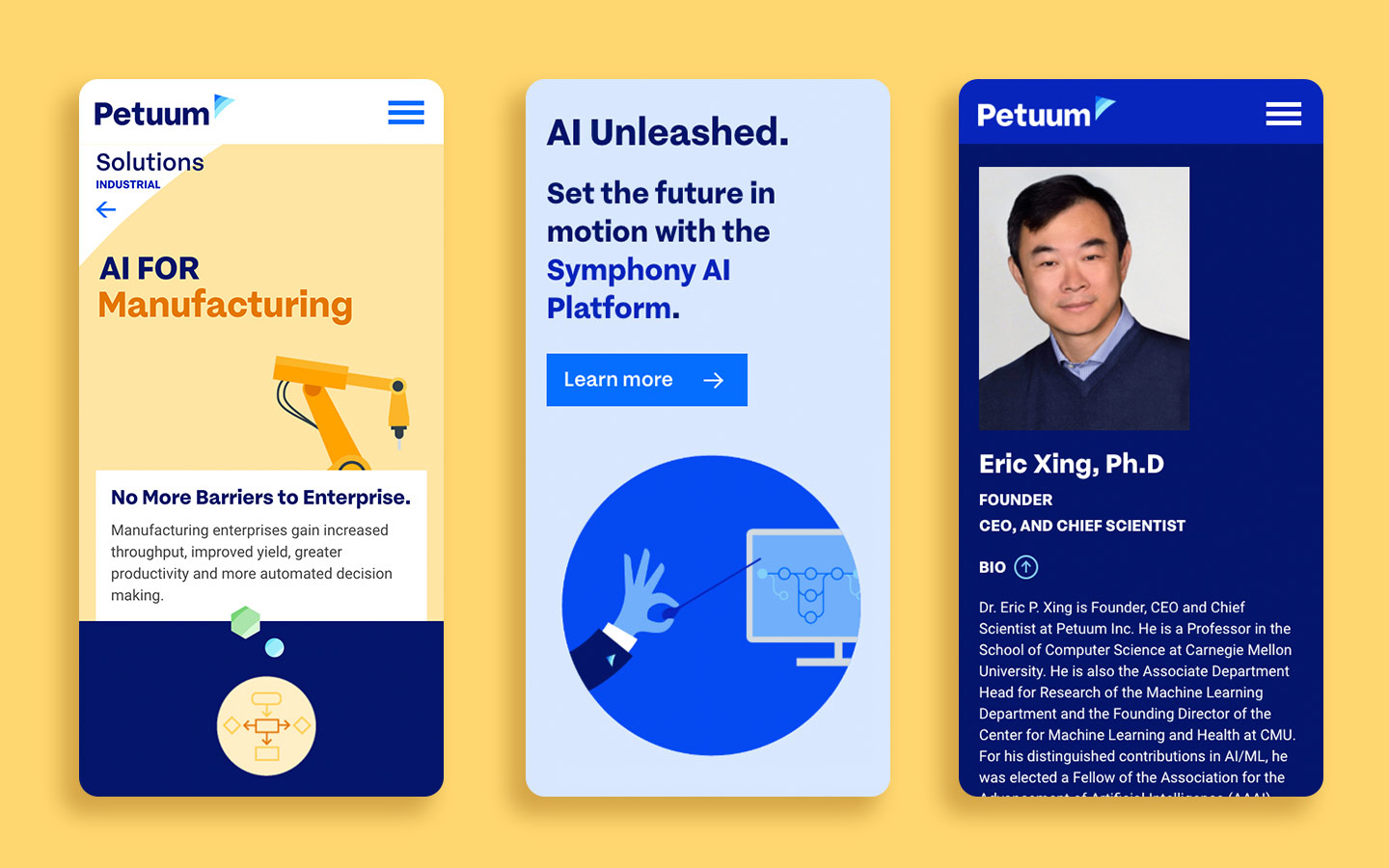 ---
PETUUM
Home Page Copy + Symphony Page Copy
November 19, 2018

HOME PAGE COPY:

(HEADLINE)
AI for All.
(COPY)
All industries. All users. All data. All decision-making.
Petuum speeds, simplifies and automates AI so your enterprise can access it fully and use, own and maintain it easily. Quickly turn raw data in any form, even in multiple silos, into fully operationalized solutions without coding. On your terms. With your platform. Using your people.
LEARN MORE>
(SUBHEAD)
THE PETUUM ADVANTAGE
RUN AI FASTER
Liberate your enterprise from AI solutions that are too specific, too specialized and require costly outside talent to maintain. Turn your own subject matter experts and business analysts into AI builders and informed users and get AI working fast.
Any model
Any platform
Any scale
BUILD IT SIMPLER
Petuum has transformed AI into an industrial technology. In our hands, AI can be mass-produced at a low total cost, support your small-to-very-large data sizes and achieve high task accuracy.
Easy visualization
Building blocks
End-to-end ML
UNLOCK THE FUTURE
From healthcare to industrial manufacturing and utilities to financial services to telecommunications, autonomous driving and beyond, Petuum is enabling the eventual integration of AI into the foundation of every industry.
Top talent
Proven algorithms
Built-in efficiency
PICK UP THE REST OF THIS PAGE AS IS FROM WIREFRAME…
PRODUCT PAGE COPY: SYMPHONY
(HEADLINE)
The Symphony AI Platform
(SUBHEAD)
AI Unleashed.
Symphony changes everything. Its modular building blocks are intuitive and elegant; a thing of beauty. Which makes hiring expensive AI talent a thing of the past. From data processing to ML to deployment, Symphony allows you to orchestrate your own custom solutions intuitively and quickly. Finally unlock the intelligence inside even your most unruly data. Set the future in motion.
(SUBHEAD)
WHY SYMPHONY?
SIMPLER PROBLEM-SOLVING
Packaged & custom models
Visual pipeline building
Industry-specific libraries

FASTER ML SOLUTIONS
Optimized data model parallelism
Rapid execution on commodity hardware
Proven benchmarks
OPTIMIZED EFFICIENCY
50%+ lower infrastructure & operating costs
Adaptable & extendible
Universal hardware compatibility
---