Robert Morris University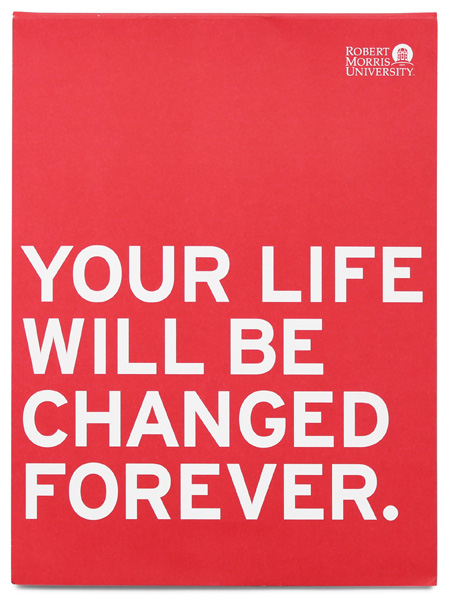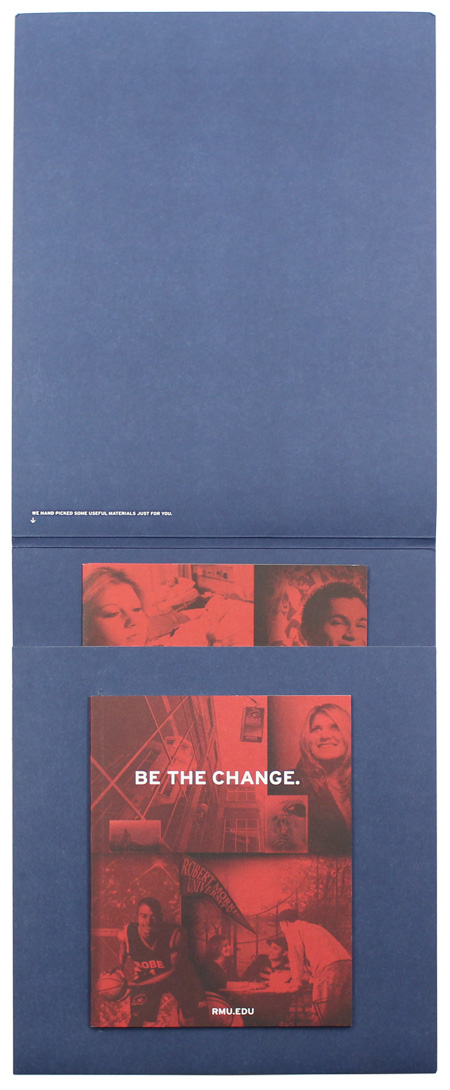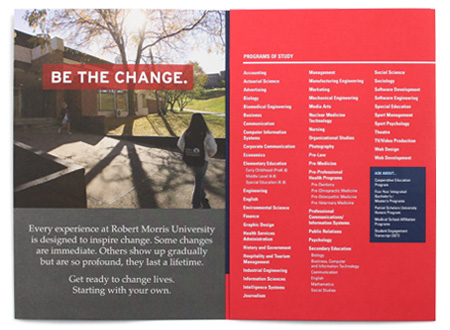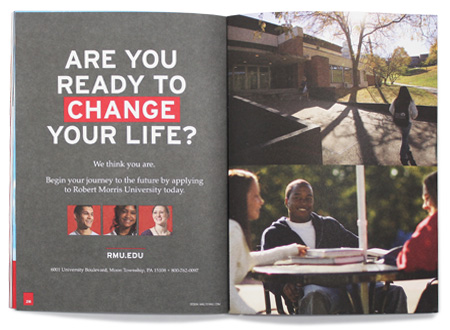 ---
INSIDE SPREAD #1:
"Be the change you wish to see in the world."
-Mahatma Gandhi
Every experience at Robert Morris University is designed to inspire change. Some changes are immediate, such as new surroundings. New people. Fresh opportunities.
Others show up gradually and last a lifetime. Like self-confidence. Independence. Lifelong friendships. And the realization that the most profound way to transform your own future is to transform somebody else's.
Get ready to change lives. Starting with your own.
RMU.edu
SPREAD #2: (campus experience)
CHANGE YOUR SURROUNDINGS
You Can See the World from Here
Robert Morris University is a green, spacious and vibrant suburban campus. Yet it's located just minutes from downtown Pittsburgh. Talk about the best of both worlds.
Step outside your residence hall and see vast lawns, hiking trails and picture-postcard buildings in a secure campus setting. Beyond our welcoming arch, discover more stores, restaurants and hangouts than you can possibly try in four years. And just beyond that, explore the city of Pittsburgh, a global crossroads of Fortune 500 business, advanced technology, medical innovation and world-class culture and arts. Get ready to live it.
---